A Crystalisation Of A Deep Desire
Created by MOXY (Portugal), MOXY - Software & Design Studio took home the Canopus award in the 2018 Vega Digital Awards competition.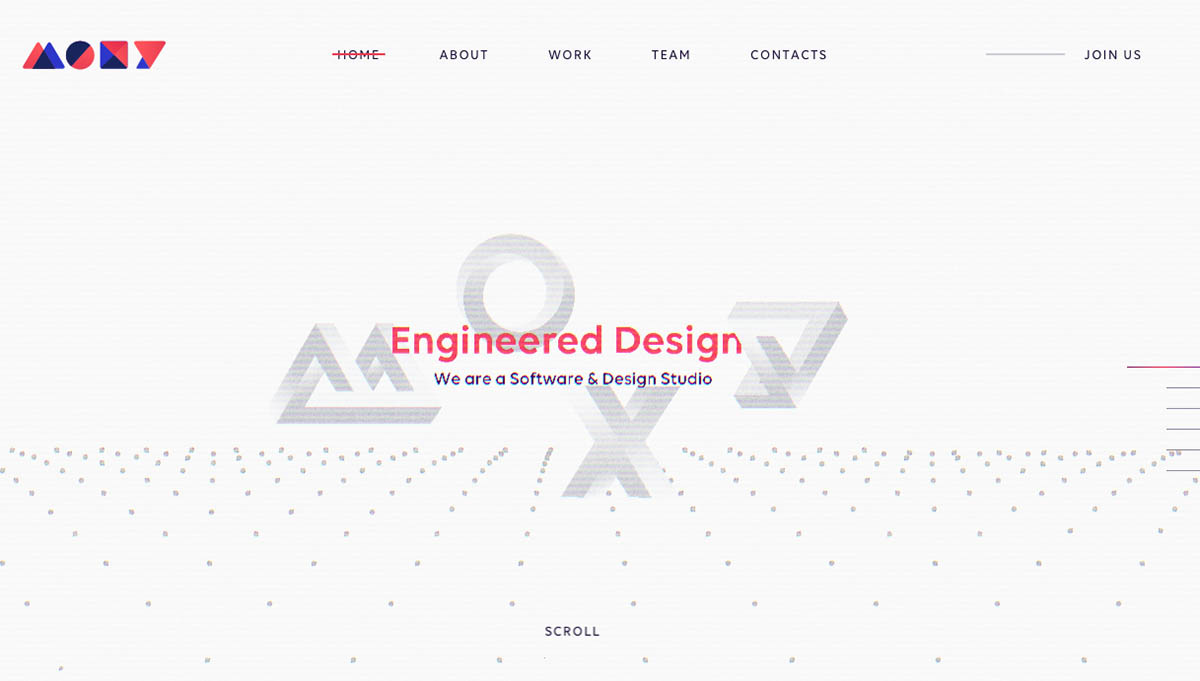 Company : MOXY
Project Title : MOXY - Software & Design Studio | MOXY
Category : Website | Design / Web Agency (NEW)
Country : Portugal
The new moxy.studio website is the crystalisation of a deep desire to push boundaries on the web. We wanted to bring back some of that sense of wonder.
This website is the result of R&D, using, among others, WebGL tech to create an impactful experience in a 3D environment, without compromising on the compatibility & standard compliance.